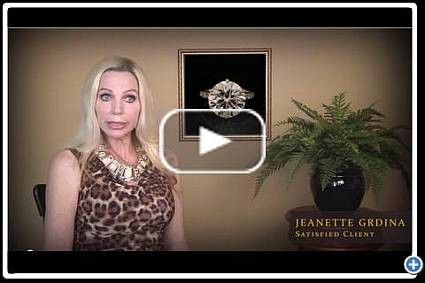 "Where can I sell gold in La Mesa?" That's one question you are probably asking. But more than that, you want to know, "Where is the best place to sell gold in La Mesa and San Diego?" Thousands of California residents have chosen us as the best place to sell gold jewelry, sell gold bullion coins, sell scrap gold, and sell other gold merchandise. We have enjoyed serving each one of those customers.
What makes La Mesa Gold Buyer special compared to other gold buyers, jewelry stores, and pawn shops? The difference is that we are all three of these types of businesses rolled into one. La Mesa Gold Buyer combines the best of the luxury estate buyer, jewelry store, and luxury pawnbroker experience all in one place.
We pay more cash for gold jewelry because our staff (which includes graduate GIA trained gemologists) are experts in the estate jewelry market, not only in La Mesa but nationwide. Our gold buyers don't pay the melt down price for designer gold rings, necklaces, and other gold items but a high cash offer based on their real value on the second-hand luxury market.
As the La Mesa service division of SDJB, you can sell gold to us knowing that you are dealing with an A+BBB company with extensive positive media coverage in Southern California. Our owner is a vocal advocate of ethical gold buying. Learn more about La Mesa Gold Buyer and SDJB in the Youtube video above. Contact us today to set up a free, no hassle, market appraisal at our downtown offices in the San Diego Gaslamp. You deserve to get the absolute most cash for gold. Call (619) 236-9603.